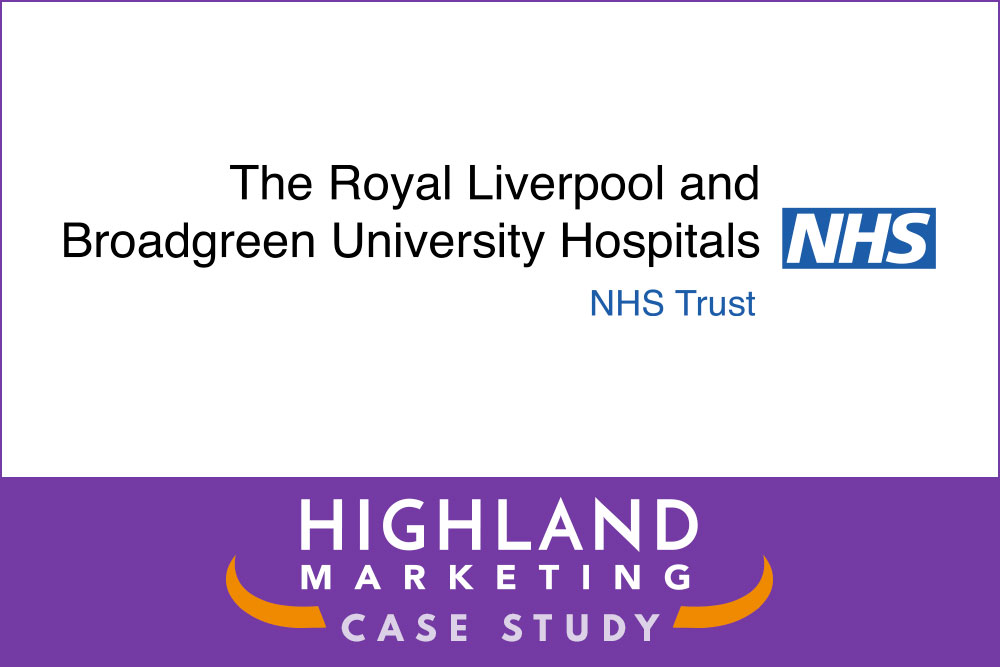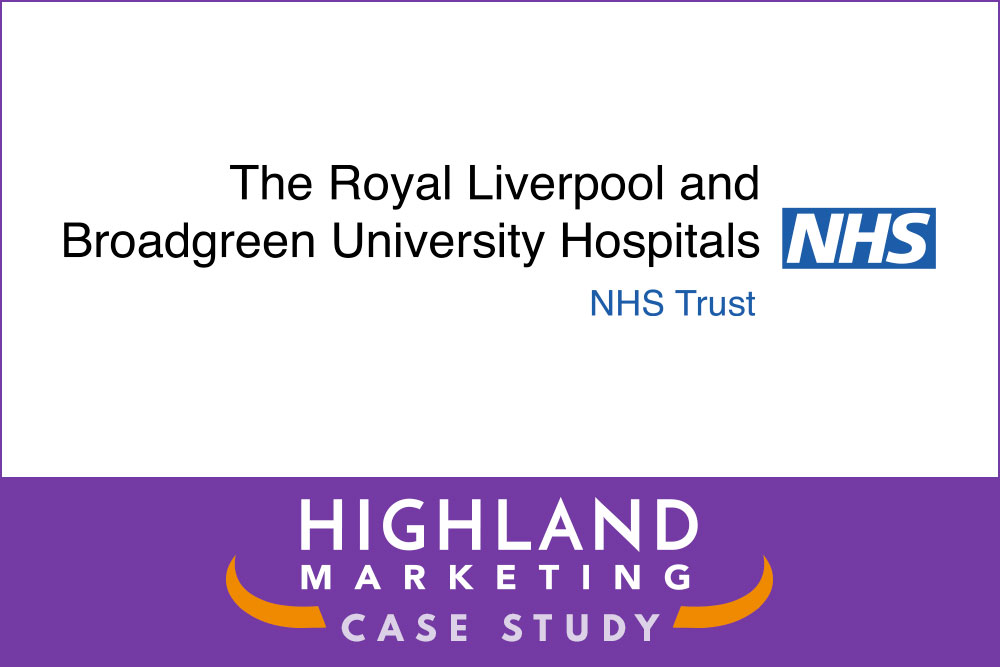 The brief
An NHS trust embarking on an extensive digitisation programme, The Royal Liverpool and Broadgreen University Hospitals needed solid internal and external engagement to deliver maximum frontline value from its technology investment. The aim: to ensure widespread clinical and user buy-in for technology that was central to advancing care, joining-up information and achieving national and local NHS ambitions.
Highland Marketing was appointed to design and execute a communications campaign that would highlight to stakeholders internally, and externally at local and national levels, how IT delivered against the trust's strategic objectives.
The campaign needed to raise awareness and improve engagement with all of the trust's staff, including the 400 professionals working within the IM&T department.
The campaign
Highland Marketing developed a campaign to position the trust and its staff as leaders in healthcare IT. Projects being deployed were highlighted as a central part of advancing care in the hospital environment and delivering on local and national vision.
High impact content was produced to engage with internal audiences, including regular blogs and opinion articles on behalf of project leads, the trust's chief information officer (CIO), chief clinical information officers (CCIOs) and hospital leaders.
A dedicated trust IM&T microsite was built to provide staff across the trust with detailed insights into projects and latest news on the deployment of new technologies. The microsite also featured 'how to' videos and walkthrough guides, as well as direct access to a trust app store and an active directory of contacts.
External awareness of the trust's progress was achieved through local, regional and national press engagement, alongside campaigns targeted at healthcare specific and technology trade publications.
High profile projects were also promoted in detail, including the trust's electronic document management system (EDMS) project, work around big data and the deployment of solutions including the trust's vendor neutral archive (VNA) and picture archiving and communications system (PACS).   
The campaign aimed to support stronger links with the local health economy and to demonstrate the digital progress at the trust to surrounding hospitals, clinical commissioning groups and local healthcare forums.
As thought leadership gained momentum, national awards were sought for key individuals leading IM&T development in the trust.
Results
National recognition as a winner at the EHI Awards
Profiles raised for key personnel, such as the CIO and CCIOs, throughout the media and beyond
Dozens of articles placed, including coverage across key target publications such as National Health Executive and eHealth Insider (now DigitalHealth.net)
Effective communication and engagement delivered with staff through multiple channels
A new custom built microsite was delivered, providing rich information to staff trust-wide on digital advancements
The trust has been placed in a stronger position to ensure uptake of key technologies
The organisation was aligned as a thought leader in advancing care through healthcare IT
Promotion of digitisation projects was targeted to the wider health economy
Detailed campaigns were successfully delivered around key projects including EDMS, big data, VNA and PACS.
We wanted support to improve our engagement with staff and external partners as we found it a real challenge to make sure relevant information flows out regarding the enhancements we are making to the trust's IT and intelligence capabilities.

Highland Marketing has provided exactly the right level of support to ensure the messages are delivered in an appropriate manner to all audiences, supporting better engagement and uptake of technologies once introduced.

James Norman, director of IM&T, Royal Liverpool and Broadgreen University Hospitals NHS Trust