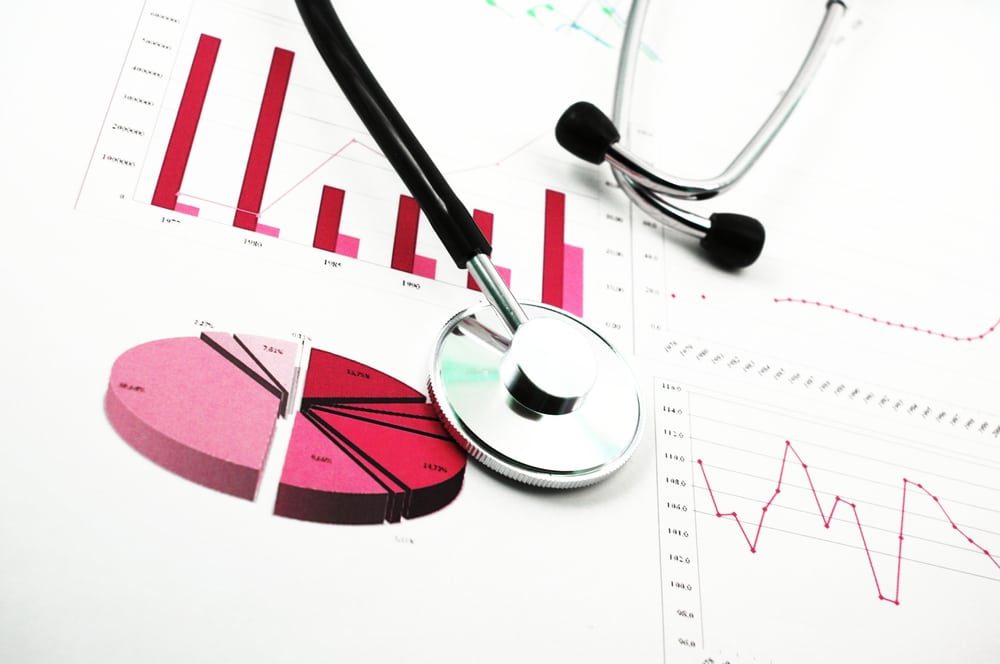 News in brief
NHS still missing many key targets in England: Hospitals in England continued to miss many of their waiting time targets, official figures for November have shown. Ambulances, the 111 phone service and cancer services all missed key targets. A&E departments only managed to see 91.4% of patients in four hours – the worst performance in November since record-keeping began, reported the BBC. Meanwhile, the six-week target for diagnostic tests to be done was missed. It is now two years since it was last met. Significant problems were also being experienced by hospitals in discharging some patients. There were over 153,000 days of delays, the second highest on record. Delays are experienced when there are not the community services available to care for vulnerable patients who are medically fit to leave hospital. However hospitals did manage to hit their 18-week waiting time target for routine operations, such as hip and knee replacements. Hospitals have been struggling with many of these targets for the past year or so – and similar challenges are being experienced by the health systems in Scotland, Wales and Northern Ireland. Richard Barker, of NHS England, said the performance needed to be seen in context of the rising number of patients needing care with "particularly large increases" being seen in the numbers getting diagnostic tests, needing ambulances and making calls to the 111 service. He added: "We continue to treat more than nine out of 10 A&E patients within four hours, probably the best performance of any major western country."
Junior doctors' strike: up to 150,000 operations and appointments at risk: Up to 150,000 patients could see hospital operations and appointments cancelled if talks between doctors' unions and officials fail, reported The Telegraph. The British Medical Association has re-entered discussions with health officials via Acas. The head of the union refused to say whether lives would be put at risk by planned action for a full walkout by junior doctors. It followed warnings from hospital managers that they are unable to guarantee safe care, if medics walk out en masse. The first strike by junior doctors on Tuesday saw 4,000 operations postponed, along with more than 20,000 out-patients appointments. If no resolution is found, there will be a 48-hour stoppage from January 26, with thousands of junior doctors will once again only provide emergency care, followed by a full walkout on February 10. Health officials fear that the further stoppages will have more than twice the impact of Tuesday's strike – with thousands of operations having to be cancelled on days before and after industrial action in a bid to "clear the decks". Hospitals are already struggling to cope with a backlog of patients. On a typical day, 31,000 operations are scheduled. Health officials said the vast majority of these procedures would be at risk of cancellation in the event of a full walkout, as well as operations which were due to take place in surrounding days.
Prime Minister pledges a revolution in mental health treatment: Almost a billion pounds of investment, targeted support for new mums and the first ever waiting time targets for teenagers with eating disorders, have been announced by the prime minister as he used a keynote speech to take on the taboo of poor mental health and transform services across the country, reported Gov.uk. The announcements came as part of a speech focused on the government's plans to transform people's life chances and begin a new approach to put a stop to poverty. They have also been recommended by NHS England's independent mental health taskforce – comprised of experts, chaired by Mind CEO Paul Farmer and set up as part of the NHS plan for the next five years. The report, to be published in the coming weeks, will also suggest a five year mental health strategy for the NHS. With one in four expected to develop a problem such as a form of depression or anxiety this year alone, and suicide now the leading cause of death for men under 50, the Prime Minister said that it is time to stop sweeping mental health issues under the carpet and called for a frank and open discussion on how we can tackle the issue. His plans include: £290m of new investment over the next five years to provide mental healthcare for new mums and £247m to invest in liaison mental health services in emergency departments. Further investment and service expansions will be announced when the mental health taskforce report is published in the next few weeks.
Want more articles like this one?
Our free newsletter drops into your inbox every Friday to bring you…
Industry news

Essential analysis
Unmissable interviews

HM blog posts, tips and advice
NHS England launches hunt for 'CI&TO' to replace Kelsey: NHS England is seeking to recruit a chief information and technology officer (CI&TO) to replace its national director for patients and information, Tim Kelsey, who left in December. The new CI&TO will be charged with taking forward the NHS technology agenda, which has been driven by Kelsey, including projects such as patient access to online medical records, a paperless NHS and the controversial Care.data. NHS England is using recruitment consultant Odgers Berndtson to help find the right candidate, and the job advert states that the role will be to lead the "strategic procurement and successful implementation of the information and technology priorities that will support a modern, sustainable health and care system", reported ComputerWeekly. NHS England aims to fill the position by this summer and the CI&TO will be expected to work with organisations such as the Department of Health, the Health and Social Care Information Centre and NHS Improvement. "The CI&TO will ensure that the benefits of information and technology investments in nationally funded programmes are realised, support local health and care systems to digitally enable their planning, commissioning and care delivery, and transform public access to information tools and services," the job advert said. In the interim, Public Health England CIO John Newton has stepped in to chair the National Information Board and said he aims to keep up the momentum Kelsey has created.
270 Scots died 'waiting for social care to start' in 2015: Hundreds of Scots died while waiting for social care packages last year as new figures revealed "a cruel crisis of care" linked to cuts to council budgets, reported The Scotsman. More than 270 people died while waiting for their social care packages to start in 2015, and some vulnerable patients waited more than a year for much-needed carers to help them accomplish basic tasks. In just one week there were 12,000 hours of social care going unmet, according to freedom of information figures obtained by motor neurone disease (MND) campaigner Gordon Aikman. The highest number of deaths while on the waiting list were in Edinburgh, where 95 people passed away before their social care package arrived. It comes after the public spending watchdog warned that many health boards were not prepared for the imminent integration of health and social care, which aims to shift care away from hospitals to a community setting. Calls have been made for ministers to bring in a living wage for carers and to invest more to meet rising demand. Scottish Labour leader Kezia Dugdale said: "These are shocking figures and they demand immediate action from the SNP government. It is just not right that people who are dying can't do so with dignity or proper support because the care packages aren't available. Council resources are under pressure like never before, and things are only going to get worse after John Swinney's budget cut funding even more."
Prescribing tool opens up GP data: A new online tool allows people to quickly analyse and respond to the huge GP prescribing datasets released monthly by the Health and Social Care Information Centre (HSCIC), reported DigitalHealth.net. Co-developed by doctor and author Ben Goldacare, OpenPrescribing.net is available for free and its code is open source. Target users include clinicians, clinical commissioning groups (CCGs), patients and researchers, as it enables users to turn complex data into simple graphs that reveal how much of a given drug has been prescribed at both CCG and the GP practice level. Its backers say the tool has the potential to save the NHS millions of pounds and make sure that patients are given the best medication for their conditions. The West of England Academic Health Science Network supported the development of the new platform to help make this data much more accessible. Goldacre, who is also senior clinical research fellow at the Centre for Evidence Based Medicine in the Department of Primary Care Health Sciences at the University of Oxford, said the platform is something he has been trying to build for the past four years. He believes it is clear that there are huge cost saving opportunities from greater transparency and wider access to data, but said these kinds of tools are "bizarrely" difficult to fund.
Better care fund £1bn payment for performance scheme axed: Ministers have axed the £1bn payment for performance element of the better care fund (BCF) and mandated local targets for the reduction of delayed transfers of care, reported Health Service Journal (subscription required). Guidance published by the Department of Health also outlined a new process for centrally approving local plans, which aims to be more "streamlined" than the assurance process in the run-up to 2015-16. The guidance also confirmed that the BCF – the government's flagship integrated care policy – will be worth at least £3.9bn in 2016-17, up from £3.8bn this year. Councils and clinical commissioning groups (CCGs) will be able to put more money into their shared local pots, as they have been in 2015-16. Under existing arrangements, some BCF cash can be held back in areas which fail to cut emergency admissions, and used to fund that activity. Next year those national rules will be axed, and councils and CCGs will be given more flexibility to agree local risk sharing agreements. It is in its first year of full operation, and last year's spending review confirmed it would remain in place until 2020. It aims to cut accident and emergency admissions, delayed transfers, and care home admissions by investing in joined up health and social care services focused on prevention.
Withdrawn NHS 24 system could relaunch by early summer: Scottish telehealth organisation NHS 24 could by early summer relaunch an operational system used to support its phone and online services, which was withdrawn last year on the grounds of patient safety, reported Government Computing. After choosing to return to its legacy service in November the organisation said it has been undertaking a detailed examination of the service, although an exact date for when the technology may once again go live has not been set. However, concerns have been raised by stakeholders about the support and engagement provided to staff around the new system, with calls raised over a need to revise training structures for any future service or technology introduced by NHS 24. Sources with knowledge of the system have continued to express concerns about the overall handling of the project, alleging a lack of structured training was given to staff by relevant authorities, as well as citing a systemic failing to ensure professionals were able to effectively use the technology. Other stakeholders confirmed that numerous concerns have been received regarding the new system's implementation, functionality, training and overall staff engagement. According to one organisation, a number of staff using the system had raised concerns alleging that many of the concerns were seemingly dismissed by NHS 24 at the time as simple opposition to technological change.
Scotland becomes first country to provide electronic health record privacy for all patients: FairWarning a leading provider of solutions which expand trust in mission critical applications has announced that Scotland is the first country to have an operational nation-wide privacy breach detection system to ensure that all patients' protected health information (PHI) remains private. All of NHS Scotland Territorial Health Boards are now using FairWarning Patient Privacy Monitoring software to strengthen the security and privacy of patient medical identities, reported eHealthNews.eu. The NHS in Scotland employs nearly 165,000 people and provides comprehensive healthcare through hospitals and community health services throughout the country, providing care to more than 5.5 million citizens. "Four years ago we made a large commitment and a big investment in FairWarning to help protect the privacy of our patients' health information," said Daniel Beaumont, head of information assurance & governance, Scottish Government (Health). "Electronic Health Records are a critical part of modern healthcare. Ensuring the security and management of patients' medical data is something we've taken incredibly seriously. Now that FairWarning has been deployed throughout the country, I am confident that patients can put even greater trust in their healthcare network and providers – ultimately assuring better health outcomes."
Gordon Lorimer to lead Cambio Healthcare Systems in UK and Ireland: Experienced healthcare technology company leader Gordon Lorimer has been appointed as managing director for Cambio Healthcare Systems in the UK and Ireland to grow the Swedish firm's electronic patient record (EPR) presence in the region. With over a decade working at the forefront of health IT for firms such as NCR Healthcare, iSOFT and Intouch with Health, Lorimer brings with him a breadth and depth of knowledge and wide range of contacts from across the healthcare sector, reported eHealthNews.eu. He will look to build on the success Cambio has had in the Nordic region, where it is a fundamental part of the technology-enabled integrated care model that the UK is looking to emulate, and which was reiterated in the recent Spending Review. "Cambio has the technology and the team that can make the most impact for patients across multiple care providers," Lorimer said. "There is a great deal of similarity in the leading EPR systems' functionality, however Cambio is different because we work very closely with our customers to help them achieve what they want to achieve and at a cost that is easily justified. We do this by using a substantial product development capability coupled with a proven implantation methodology to support the future of health and care delivery. Cambio is capable and caring with experienced highly skilled staff dedicated to working in a true partnership with our customers."
Prisons and detention centres to get new health IT system: NHS England has awarded a contract to health IT systems supplier TPP for a new healthcare records system to be deployed in detention services, reported ComputerWeekly. The contract means that patients in facilities such as prisons, detention centres, secure children's homes and youth institutes will not have to wait for their records to be faxed over from their GPs. Instead, they will, for the first time, be able to register for general medical services with healthcare providers in the secure facilities. The system will be implemented from July this year. Kate Davies, NHS England's national director for health and justice, said the system will "allow clinical information and records to transfer between the community GP and the secure environments, enabling and supporting quality healthcare for all". Dr Jake Hard, prison GP and clinical lead for the project, described it as a "significant step" in providing continuity of care for patients in the criminal justice system.
CCGs to investigate dementia variation using new PHE platform: A new interactive platform will enable, for the first time, bespoke comparison between clinical commissioning group (CCG) and council data on dementia in an effort to build a "dementia profile", reported National Health Executive. The "Dementia Profile" tool, developed by Public Health England (PHE), was created to help commissioners fulfil the objectives outlined in NHS planning guidance by identifying and investigating possible variation in readily-available data. Data already shows, for example, that the national rate for the amount of people with dementia aged over 65 admitted to hospital as an emergency was around 3,000 per 100,000 in 2013-14. Looking at data regionally will allow CCGs to pinpoint which areas have a significantly higher proportion of emergency admissions compared to this figure, thus warranting further investigation. According to Prof Alastair Burns, NHS England's national clinical director for dementia, having a "one stop shop" for this kind of data will help the NHS improve services and available treatment. The profile will share information such as how many people have dementia broken down by area and age, the number of people who have received an NHS health check, the amount of people who have depression, emergency hospital admission numbers and where people with dementia die. As well as to the NHS and councils, data will also be relevant to care home managers, clinicians, nurses and other health professionals involved with these services.
Specialist hospitals to procure EHRs: Two specialist UK hospitals are looking to procure electronic patient record (EPR) systems and have invited feedback from potential suppliers, reported DigitalHealth.net. Papworth Hospital NHS Foundation Trust is planning to tender for an electronic patient record worth up to £20m, having decided against the Epic EPR in the middle of last year. Meanwhile, Great Ormond St Hospital for Children NHS Foundation Trust is looking for an EPR and clinical/business research platform. Both plan to sign ten-year contracts with suppliers. Papworth issued a notice inviting expressions of interest from suppliers via a pre-qualification questionnaire in late November and applications closed this week. The contract will be worth £10m – £20m. The notice says Papworth is looking for: "An electronic patient record and patient administration system with full intra- and inter-organisational interoperability". It wants a fully hosted system along with deployment, support and maintenance and expects to invite five suppliers to participate in the procurement process. Great Ormond Street plans to publish a contract notice and pre-qualification questionnaire in the Official Journal of the European Union in late January/early February 2016 leading to contract award around the end of 2016. It is holding provider briefings towards the end of this month.
CCG pilots patient self-monitoring: The Isle of Wight clinical commissioning group (CCG) is piloting a self-monitoring service for patients using anticoagulation drug Warfarin, reported DigitalHealth.net. The CCG is the first to launch the new automated service from Inhealthcare, with the aim of relieving pressure on warfarin clinics. The system allows patients to self-test at home and receive their adjusted warfarin dose via INRstar anticoagulation dosing software. Previously, these patients had to attend clinic every few weeks for a simple blood test. Dr Peter Randall, clinical lead for the home testing pilot on the island, said all the Warfarin clinics are experiencing a high volume of patients and enabling them to self-test will alleviate pressure on GPs. "The reduction in patients attending the clinics will allow more time to be spent with more complex patients, increasing the level of care for all," he added. Patients use a Roche INR self-testing device and send their readings securely to the local clinic via a phone call or by going online. Inhealthcare technology integrates this new data into clinical decision support software INRstar, which feeds into the patient record. The CCG is piloting the service to 100 patients in the Sandown area of the Isle of Wight and it will be offered to others, if successful. The CCGs primary care commissioning manager Pauline Mairs said the new service allows for much greater patient convenience and empowerment.
Opinion
Good data: with Ben Goldacre
DigitalHealth.net's Rebecca McBeth talks to doctor and science writer Ben Goldacre about the development of NHS data tools and argues that a new open prescribing platform illustrates the benefits that can be achieved.
"I believe humans should do what humans are good at and we should automate anything that can be automated. That's what OpenPrescribing [his new open prescribing platform] sets out to do."
Goldacre is looking for a £500,000 grant to fund the development and explains some of the challanges: "There are funds in place for very straightforward, obvious academic work where the end product is an academic paper in a journal read by a small number of people. But when you try to use your academic skills to put data into action in the real world there aren't really any funding streams available.
"That's why we urgently need a fund, just the same as for academic research; a competitive fund where coders collaborating with academics can apply for funding to build functioning live data tools for the NHS – as there's no point sharing data if it sits there unused."
The new tool enables users to quickly anaylse the huge GP datasets published by the Health and Social Care Information Centre. Goldacre goes on to explain how the open source agile development approach taken by the developers of OpenPrescribing has already paid dividends by getting other people to invest their time, free of charge.
"That's the value of it being an agile produced working tool: getting it out there, getting it used and getting feedback about how to drive forward quality."
"One of the really valuable things about developing an open access tool that anyone can use is that you can empower all of these people who aren't in a formal senior role in a CCG or CSU [commissioning support unit] but are really interested in engaging with data.
"Those people are our best allies for getting better use of data in healthcare."
2016 is make or break time for the NHS
Upfront NHS spending for 2016-17 from the spending review is short lived and additional funding for social care is not estimated to bridge the gap, writes Anita Charlesworth on the Guardian's healthcare network.
 "The NHS is in a financial maelstrom – more than three-quarters of all providers are in deficit, amounting to a whopping £1.6bn just halfway through the financial year," says the Health Foundation's director of research and economics. "Last year's spending review provided upfront funding for the NHS in 2016-17, but this is short lived.
"NHS funding per person will grow in 2016-17 but that is followed by a year of no real-terms growth and then falling spending for two years. Overall, the settlement for the next five years delivers the same real terms growth in funding as we saw over the last parliament. After inflation it amounts to a 0.9% a year increase in the total NHS budget, which is a 0.1% a year increase in health service funding per head. That means we are halfway through a decade of stagnant real-terms spending per person in England. And at this mid-point things are not looking good.
"Most estimates are that the additional funding for social care won't bridge the funding gap," she adds. "Social care is the dog that hasn't barked – despite the reductions in access to social care service, demonstrating that this has had a direct impact on the NHS has been difficult.
"There are increasing numbers of vulnerable older people living in silent misery with no help. The gap between need and receipt of help is greatest for those on low incomes and growing over time. Whatever the economics of that, it surely cannot be something we aspire to as a society in 2016."
Strike all you like, doctors – technology will soon take away your power
The advent of wearable medical monitors, like FitBit, and smartphone-based medicine will lessen the power and the number of medical professionals in the NHS, says James Kirkup the Telegraph's executive editor.
"Maybe you got a FitBit or other "activity tracker" for Christmas. They're all the rage – tiny computers you can strap to your wrist to count the number of steps you take, how well you sleep and even your pulse. Or perhaps you have a pedometer app on your smartphone. By some estimates, one in ten people have used some sort of "self monitoring" device to track their health, a figure that will only grow. And as it grows, technology will change fundamentally the way we manage and maintain our health.
"Instead of taking up the time of a highly-paid medic, why not let patients, using the appropriate technology, report their own data remotely? Real-time reporting would lead to better (meaning more preventive) care: live data-streams can highlight a patient's emerging problems earlier than sporadic short appointments with a doctor. A recent American review of 52 studies of people with blood pressure problems showed that those who measured their own pressure at home had better results than those whose levels were checked only by doctors. And spotting problems earlier means fewer costly and traumatic hospital visits.
"Inevitably, technologically-empowered patients will have a very different relationship with their doctor than the one common today.
"Some doctors will resist this, of course. Many already privately lament the consequences of the internet, complaining about patients who self-diagnose based on a Google search. A poll last year found only 19% of doctors say patients can be trustee to take responsibility for their own health.
"That story has been told in almost every industry and sector in the developed world, but doctors have largely been insulated. Now, change is coming; a dramatic increase in the productivity of the NHS's exquisitely-qualified and expensive workforce is as necessary as it is desirable. Not even those at the very top of the social and professional scale can be safe from the glorious disruption technology brings.
"This will be the story of medicine and technology in the 21st Century: bad for doctors, good for the rest of us. The junior doctors should enjoy their position of strength for it will not last. A medical revolution is coming, and it will be wearable. Power to the patients!"
Highland Marketing news
This week Highland Marketing announced the appointment of James Norman to its advisory board.
Currently UK Public Sector chief information officer for EMC, and former director of IM&T at the Royal Liverpool and Broadgreen University Hospitals NHS Foundation Trust, Norman will bring over 20 years' experience within the NHS and Department of Health to Highland Marketing, and will support by providing unparalleled insight into the evolving healthcare technology landscape.
Commenting on his appointment Norman said: "As the NHS embraces more technology-enabled care to deliver its services to its staff and the public, it needs to market and communicate more than ever. I will therefore aim to support the experienced team at Highland with my knowledge of healthcare and its technology requirements so that they can best support its ever-growing client base."
James, a highly-regarded CIO, joins a panel that includes Jeremy Nettle, healthcare director and global client advisor, Oracle, NHS business intelligence and transformation manager Simon Rollason, technology entrepreneur Ravi Kumar and practicing GP Kerry Mathewson.
Read James' guest interview on why the NHS suffers from 'shocking attitude to IT'.