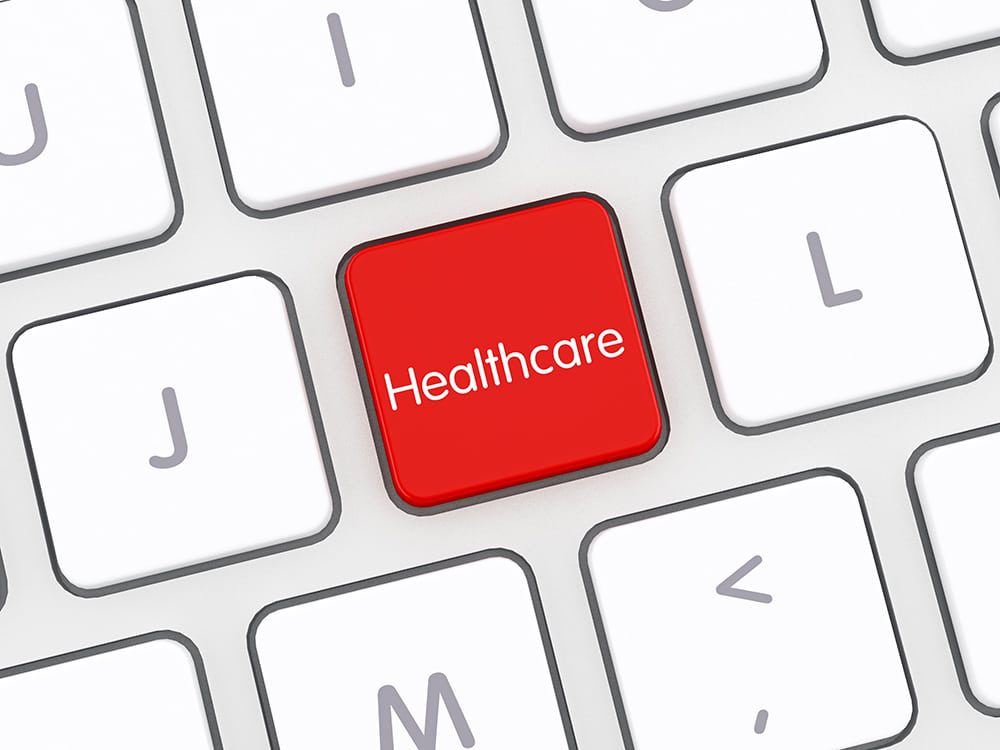 News in brief
Dementia levels 'are stabilising': The number of people living with dementia is levelling-off in parts of Western Europe, a report said. The University of Cambridge study showed that the proportion of elderly people with the condition in the UK has fallen, contrary to predictions that cases would soar. Improvements in health and levels of education might be protecting people from the disease, the scientists said. Charities warned there was no guarantee the improvements would continue, reported the BBC. The report, in the Lancet medical journal, analysed twinned dementia studies that were conducted in the same way, but decades apart. Data from five studies from the Netherlands, UK, Spain and Sweden showed that the proportion of people with the condition had stabilised over the periods covered by the studies – which ranged from nearly 20 years to almost 30. But in the UK and among Spanish men, it had fallen. In the UK, the data from 1991 suggested that 8% of over-65s would have dementia in 2011, yet the team in Cambridge said the figure was in fact 6%. It means there are around 670,000 people with the condition rather than the 850,000 figure regularly cited.
National officials tell hospitals seven day service priorities: Hospitals have been told by national officials to focus on improving access to medical consultants and diagnostic services as part of efforts to improve care for NHS patients at weekends. Acute trusts have also been instructed to report data by the start of next month on how successfully they are meeting current expectations for seven day working. A letter from NHS England, the NHS Trust Development Authority (TDA) and Monitor sent to all hospital trusts at the end of last month, and seen by Health Service Journal (subscription required), directs them to focus on four out of the 10 clinical standards for seven day services set by NHS England in December 2013. Trusts had been expected to meet at least five of the standards by next April and all 10 by April 2017, but had not been told to prioritise any above the others. The four standards trusts have been told to focus on are: standard 2 – time to consultant review; standard 5 – access to diagnostics; standard 6 – access to consultant-directed interventions and standard 8 – on-going review. The letter, signed by NHS England medical director Sir Bruce Keogh and Monitor and TDA medical directors Hugo Mascie-Taylor and Kathy Mclean, said the four standards had been chosen for "immediate focus" following discussion with the Academy of Medical Royal Colleges.
NHS England expects £150m rise in mental health spending: NHS England expects commissioners to spend at least £150m more in cash terms on mental health services this financial year, reported Health Service Journal (HSJ, subscription required). However, the Department of Health (DH) has admitted it will fall £107m short of its promised £250m target for investment this year in children's mental health services. In the March budget, chancellor George Osborne earmarked an extra £1.25bn for improvements to mental health services, predominately those for children and young people, up to 2020. This money was intended to be split equally into £250m a year and was included in the DH's annual budget for each year to 2020-21. However, the department has confirmed only £143m will be spent by April next year. A DH spokeswoman said the government was committed to spending the full £1.25bn over the next five years. In terms of overall spending, NHS England told HSJ that clinical commissioning groups plan to spend an extra £80m on mental health services in 2015-16, taking total expenditure to £8.7bn. CCG plans for 2014-15 estimated total spending on mental health at £8.62bn. NHS England also said it planned to spend £1.8bn on specialised mental health services in 2015-16.
Want more articles like this one?
Our free newsletter drops into your inbox every Friday to bring you…
Industry news

Essential analysis
Unmissable interviews

HM blog posts, tips and advice
NME to retain most NPfIT-era systems: The end of National Programme for IT contracts in the North, Midlands and East of England (NME) is looking less and less likely to trigger an immediate, large-scale change-over of IT systems. The Health and Social Care Information Centre (HSCIC) and industry contacts have said that they expect around 60% of the systems installed by CSC as the local service provider (LSP) to be retained. In an email to DigitalHealth.net, the HSCIC said that a total of 781 systems were deployed to 229 organisations under the LSP contract, and it now expects 462 systems (59%) to be retained after the end of the contract on 7 July, 2016. A further 166 systems (21%) are set to be replaced with new systems, subject to procurement exercise, and 149 systems (19%) are legacy systems that are due to be retired. According to the HSCIC there are just four systems for which there is no stated procurement plan at this stage. CSC told DigitalHealth.net: "We are fully engaged with all trusts in the NME that rely on CSC for their day-to-day operations and ongoing transformation strategies. We are providing a transition service to our next generation EPR, Lorenzo, and we are actively engaged in supporting trusts with their decision processes."
techUK pushes integration message: IT industry association techUK has published an Interoperability Charter for health and social care technology, along with a call for suppliers and other organisations to sign up in an effort to boost integration of the sectors. It has claimed the support of NHS England and said it is based on the vision paper on interoperability that it published in March. A spokesperson for techUK told UKAuthority: "It's about trying to get the industry to sign up to making technology an enabler rather than a barrier to sharing data in a health and social care setting." The charter consists of five principles to which suppliers are asked to commit including making technical specifications of their interfaces available to other suppliers and the NHS without charge. It also asks the NHS and local government to reciprocate with two guarantees. One is that national interoperability standards should be based on those that are internationally recognised, and developed with industry bodies. The other is that any accreditation and compliance testing should be light touch. The techUK spokesperson said there was no specific target for the number of signatories, but that it has gone well in the days since its launch earlier this month, and that it is open to non-members and health and social care organisations.
Welsh authorities to discuss first draft of national CCIS plan this week: A first draft implementation plan for local authorities and health boards across Wales to adopt a single national Community Care Information Solution (CCIS) is being considered by stakeholders, reported Government Computing. The CCIS system, which aims to integrate health and social service provision as part of a £6.7m capital grant from the Welsh government, is set to be adopted for the first time by Bridgend County Borough Council later this year ahead of a wider national rollout. With a wider number of organisations expected to begin taking up the system during 2016, a national programme board set up to support the rollout strategy will be meeting in August to consider potential implementation strategies. "The first indicative draft of the implementation plan will be considered by the board at their August meeting and developed thereafter. An early focus is on the standardisation of documents and processes, in collaboration with health and care practitioners. Integrated assessments and podiatry documents are the first to be considered," said the organisation. The introduction of the CCIS forms part of a wider digital transformation plan to overhaul how devolved services are provided across Wales. Unveiled earlier this year, the Digital First strategy has outlined initial aims for the national plan, with health among a number of key focuses.
Barts cancer patients use Skype: Cancer doctors at Saint Bartholomew's Hospital are monitoring patients from home via Skype video link, reported DigitalHealth.net. The remote Patient Monitoring Programme was introduced in May this year by the haemato-oncology team at St Bartholomew's, part of Barts Health NHS Trust. Participating patients also have access to a patient portal where they can view their medical information, test results and latest appointments online and post their health questions to the haemato-oncology team. The programme has been introduced as part of the Cancer Care @Home programme for patients who have a stable form of blood cancer, who do not require treatment, may be post-chemotherapy or on therapy. These patients require monitoring by specialist teams, but do not necessarily need to go into hospital. Instead, video consultations, using Skype, are conducted with patients in their own homes. "Patients who come to see us are often anxious about coming into hospital," said Samir Agrawal, consultant in haemato-oncology. "They may travel a long way, bringing a carer with them and are often waiting in suboptimal conditions for their hospital appointments. National surveys showed that London was underperforming in the area of patient satisfaction with cancer care delivery. As a result, we decided to take matters into our own hands and look for better and more flexible ways of looking after patients." Clinical nurse specialist Katie Miles said the remote monitoring programme allows staff to work more effectively.
Salisbury selects Lorenzo: Saisbury NHS Foundation Trust has chosen CSC as preferred bidder to provide its Lorenzo electronic patient record system (EPR), reported DigitalHealth.net. An EPR Project report, presented to the board this month, says the trust plans to negotiate a ten-year contract with the company and to start rolling out the system in two phases from July next year.  Salisbury went to tender for an EPR in October last year and received 18 responses, from which six companies were invited to tender. The trust already uses the iPM patient administration system developed by iSoft, which was bought by CSC in 2011. It is one of the so-called iSoft 7 trusts that signed a deal with the company in 2006 to stick with their existing systems, instead of becoming part of the National Programme for IT. The report says the trust already has a strong working relationship with CSC and that Lorenzo was developed specifically to meet the needs of the NHS in England. Salisbury is considering a 'software as a service' model, which will cost around £1m a year.  The report says the price is offset by around £700,000 a year due to a reduction in costs for other systems that the EPR will replace.
NHS trust bags place on Technology Services framework: St Helens and Knowsley NHS Trust has made it onto the list of organisations named to the Technology Services framework, reported Government Computing. The trust is arguably a surprise name amid an array of over 80 suppliers who include familiar names such as Accenture, CGI, Fujitsu, Capita, Civica, Insight, Steria, CSC and Bramble Hub, as well as unfamiliar ones such as Future Generation Systems and Greenworld Electronics. As there were 163 offers, it appears that roughly half of those organisations who applied made it onto the framework. The framework, which was put in place by the Crown Commercial Service (CCS) for use by UK public sector organisations, comprised eleven lots, namely: Lot 1: Help desk/Service desk, Lot 2: Desktop Support, Lot 3: Network Management, Lot 4: Network and content security, Lot 5: Infrastructure and Platform, Maintenance & Support, Lot 6: Audit services & Asset management, Lot 7: IT Infrastructure Transition Services & Delivery, Lot 8: Service Integration/Service Integrator, Lot 9: Disaster Recovery/ Business Continuity, Lot 10: Back up and Data Services and Lot 11: Asset Disposal.
Private firm shortlisted for £28m NHS deal in Bristol: Virgin Care Services is bidding to become the sole provider of children's community services in Bristol under a £28m contract, reported National Health Executive. The private firm, which provides some children's health services in Devon and Surrey, is running against a partnership between Sirona care & health Community Interest Company (CIC), Bristol Community Health CIC and Avon & Wiltshire Mental Health Partnership NHS Trust. Since 2009 Community Children's Health Partnership, encompassing all community child health and child and adolescent mental health services in the city, had previously been provided by North Bristol NHS Trust in partnership with the Barnado's charity. Campaigners have lashed out at the relocation of services, with more than 4,000 people signing an online petition against the move in Bristol as services should be provided by "people who are interested in delivering top quality care, not making maximum profit".  Dr Charlotte Paterson, from campaign group Protect Our NHS, said: "I think it's a shameful thing for the (GP-led clinical commissioning group) possibly to allow Virgin to come in and make a profit out of our most vulnerable people in Bristol."
Diabetes will bankrupt the NHS unless urgent action is taken, warns charity: The number of people living with diabetes in the UK has soared by 59.8% in a decade, and the avoidable costs associated with the disease "threatens to bring down the NHS", a leading charity warned. The new figures, extracted from official NHS data, show that there are now 3,333,069 people diagnosed with diabetes, which is an increase of more than 1.2 million adults compared to 2005, there were 2,086,041 people diagnosed with the condition, reported The Commissioning Review. The charity, Diabetes UK said that prioritising better care and improved, more flexible education options for people with diabetes now, is "critical". "Until then, avoidable human suffering will continue and the costs of treating diabetes will continue to spiral out of control and threaten to bankrupt the NHS," said Barbara Young, chief executive of Diabetes UK. Currently, only six-in-10 people with diabetes in England and Wales receive the eight care processes recommended by the National Institute for Health Care and Excellence (NICE), including blood pressure and kidney function checks. "Diabetes already costs the NHS nearly £10bn a year, and 80% of this is spent on managing avoidable complications," Young added.
Number of practices submitting monthly Friends and Family data dives sharply: GPs have been warned they risk breaching their contract if they fail to submit July's Friends and Family Test (FFT) results, after some areas have seen significant drops in responses, reported Pulse. The response rate for the FFT from London practices fell to 57% in May, a drop of 13% on April's results and the lowest of any English region. In May Londonwide had warned a quarter of practices had not consistently submitted FFT data, but that NHS England would not initially issue breach of contract notices. Instead, it launched additional training to support the 1,000 practices who had not been regularly submitting data. In a newsletter to member practices Londonwide Local Medical Committees state: "We are aware that there must be confusion for practices about the data required for FFF test because NHS England has the monthly returns that show that many practices have not submitted regularly and some, not since it was introduced." But the letter warns "We must remind practices that if you do not submit FFT data monthly for three consecutive months you will be in breach of your contracts and risk having a breach notice issued to you."
Awards
Healthcare IT champion of the year: The voting is now open to find this year's eHealth Insider Healthcare IT Champion of the Year. Click here to view the shortlisted candidates. Voting closes on Friday 11 September at 4pm. Good luck to all shortlisted individuals. The winner will be announced at the EHI Awards ceremony on Thursday 1 October 2015.
Opinion
Tom's digital health disruptors: Press start
Gamers love getting high scores and being rewarded for them. So why not apply these rewards to wellness and treatment activities? Tom Meek looks at some pioneering projects to bring gamification to healthcare.
"Long gone are the days when the typical gamer was a teenage boy alone in his room; who doesn't now have Angry Birds or Candy Crush on their phone, if not an Microsoft Xbox in the front room controlling their media life? With such omnipresence, gaming is also starting to seep into the world of healthcare, with some developers using them to encourage people live healthier lifestyles and avoid diseases as part of the 'wellness agenda'.
"Most fitness apps and wearables have some element of gaming in their ability to keep track of distances and times. At the most basic level, wanting to beat yesterday's number of steps or to break your personal best for a jog around the park is just another way to reach a 'high score.'
"The next level, when it comes to encouraging a healthy lifestyle, is to use gaming ideas as a tool to help people manage specific conditions. Several organisations have already made some headway in this area, including pharmaceutical company Sanofi, which has funded the development of several mobile games to support young people with type 1 diabetes, a condition that demands a great deal of self-management to avoid complication and control symptoms.
"Mental health is another area where developers are starting to see the potential for gaming, perhaps influenced by the large population of younger people affected by some conditions, and the long-term nature of many. Appadoodle is working on several apps in this area that have elements of gamification, including 'Silver Linings'. This has been developed in partnership with Birmingham and Solihull Mental Health NHS Foundation Trust  to support patients who are using the trust's early intervention service for psychosis.
"With companies such as HealthPrize producing data, there is growing evidence that gaming can have a real impact on healthcare. However, the area is still in its infancy and some amount of catching up is needed when it comes to the way games have infiltrated the rest of the market."
Trust the data: It's the next stage of the NHS digital journey
To realise beneficial service change and use the data we can access to best effect, we need to change how we look at electronic patient records, says Michael Thick, chief clinical information officer at IMS MAXIMS in Health Service Journal (subscription required).
"As a clinician who has been closely involved in clinical IT for all my working life, my first observation is that very few organisations have an electronic patient record (EPR) working properly.
"My second is that, unless we use technology to enable a transformation in service delivery, we are whistling in the wind as far as filling the £30bn funding gap goes. 
"My third observation is just how few people truly understand this.
"One person who does grasp this is Beverley Bryant, director of strategic systems and technology for NHS England. 
"Ms Bryant's major thrust is interoperability to maximise the investment that has already been made by getting systems to work together and enabling people to come up with solutions of their own that work for them. That might be within an organisation but, increasingly, it will be across organisations and across health and social care. We need to get the right information to the right place at the right time.
"Smartphones with health and fitness apps, as well as wearable devices, mean more and more people are producing their own data. What kind of place does such data have in an "official" EPR? Some health professionals say this data cannot be trusted.
"We have to change that attitude and we have to start to answer some questions around the ownership of data. Because if there was a second thing we learned from the IT programme, it was that the public will not accept a central authority making a land grab for information to do with as they please. We are still living with the consequences of that attitude today.
"When you introduce technology, there will always be surprises. When you trust the data and the story it tells, it can lead you to the right response – and that's when you start to get technology enabled change."
Is the NHS delivering enough of the right things?
This week in The King's Fund blog, Hugh Alderwick, integrated care programme manager, looks into the problem of underuse in the NHS.
"Underuse happens when effective care isn't delivered when it's needed. It can lead to people needing more complex care as their conditions get worse – for example, if they end up in hospital because their condition isn't managed properly at home. This means that tackling underuse can sometimes save money for the NHS, by keeping people well and reducing use of costly services. In other cases, reversing the problem of underuse is more likely to increase costs – particularly in the short term – as a result of investment in new services or improved access. In either case, tackling underuse is fundamentally about improving care for people who need it.
"So, where might the NHS not be delivering enough of the right things? One example is diabetes care. While the National Institute for Health and Care Excellence (NICE) sets out clear guidelines for what good diabetes care looks like, data from 2012/13 tells us that only around 60 per cent of people with diabetes treated by the NHS receive eight of the nine recommended care processes that could improve their health. Even fewer – only 36% – achieve all three of NICE's recommended treatment targets. Failure to provide people with the right care can make their health worse – and around 24,000 people die from avoidable causes related to their diabetes every year.
"Doing more of the right things to improve people's health also means looking outside the NHS, to services like education, employment and housing. While there's a growing evidence base about the benefits and return on investment from services that address these wider determinants of health, finding money to invest in them is challenging when already cash-strapped local authorities are seeing their public health budgets cut – something my colleague David Buck has described as the falsest of false economies. This in turn is likely to have an impact on demand for NHS care, as other public services designed to keep people well fall away around them. Wider cuts to local authority budgets and the funding crisis in social care provide more lines in the same story."
Highland Marketing guest interview
NHS survival depends on using information to change services for the better, but there is still a severe lack of commitment to local IT leaders, James Norman tells Matthew D'Arcy.