NHS Confed 2016 in brief
A strong mix of announcements were made at the annual NHS Confederation conference. Here is a roundup of news across the event:
Stevens: Give any extra funding to social care over NHS: The chief executive of NHS England has said there is a "strong argument" that ministers should prioritise allocating any additional funding available to social care services rather than the NHS, reported Health Service Journal (subscription required). In a speech on the last day of the conference, Simon Stevens said: "I do not believe it would be prudent for us to assume any additional NHS funding over the next several years, not least because I think there is a strong argument that, if there were extra funding to be available, frankly, we should be arguing that it should be going to social care." Mr Stevens also revealed that there would be a "re-set on the money" for the NHS in July. He said: "It certainly is going to be about a re-set on money and the performance that goes with that in 2016-17… There is purdah and all the rest of it, but I'm sending as clearer 'Bat signal' as I can that this [financial pressure] is going to be heading all our ways sooner rather than later."
Wachter 'purdahed' but says CCIOs essential: In a rattle-stop presentation to a large audience at Manchester Central, the US 'Digital Doctor', brought in to conduct a review of NHS IT, said clinical engagement is essential to both successfully deploy new technology and overcome the 'productivity paradox' that initially stops it delivering expected savings, reported DigitalHealth.net. Professor Robert Wachter set out the "insights" from his review for the NHS. These were: 1. Digitisation is not an end in itself, but a means to delivering safer, higher quality care; 2. Clinical engagement is "central"; 3. The US experience shows that central money and local spending can deliver digital hospitals; 4. Good central infrastructure, of the kind that NPfIT did deliver to the NHS, is essential and should be built on not thrown out; 5. Government should not over-regulate IT; 6. Interoperability is also essential; 7. Usability – a subject on which Wachter was expected to say more than he did – is another essential; 8. IT needs to evolve to help overcome the productivity paradox, 9. IT is a backbone for working in new ways; 10. It is important not to "over-promise".
Hunt "relentless" on delivering paperless NHS: Speaking on the second day of the event, health secretary Jeremy Hunt said he will be "relentless' in seeing through his commitment to a 'paperless' NHS by 2020, because technology underpins his ambitions for the NHS, reported DigitalHealth.net. Hunt stressed that he did not see technology as "an end in itself' but as the "means to an end; delivering high quality, effective healthcare." He said the Wachter Review would aim to get the 'top dozen' digital hospitals in the UK up to world class standards, and then pull others up after them.
NHS England promises new technology tariff: NHS England plans to introduce a new "information and technology" tariff to encourage the take up of new devices and technology by providers, reported Health Service Journal (subscription required). In a keynote on Friday morning, the NHS England chief executive Simon Stevens unveiled new tariffs that are due to come into force from next April. From July to September, technology firms are invited to bid to be included in the national tariff, something Mr Stevens said will make it easier for organisations to take up the products without negotiating a local price each time. Stevens said: "The NHS has a proud track record of world firsts in medical innovation – think hip replacements, IVF, vaccinations and organ transplants to name just a few. But then getting wide uptake has often been slow and frustrating. Now – at a time when the NHS is under pressure – rather than just running harder to stand still, it's time to grab with both hands these practical new treatments and technologies."
STPs 'very simply' about reducing hospital bed days, says Hunt: Sustainability and transformation plans (STPs) are "very simply" about reducing hospital bed days, health secretary Jeremy Hunt said at the NHS Confederation annual conference, reported National Health Executive. Following his keynote speech, Hunt said in a Q&A session that transformation is very important and the 44 footprints that Simon Stevens is putting in place "are going to be very important to do this". In an answer to a question from the floor, he said: "I would say, though, that there is a way we can get this wrong and a way we can get this right. "The way we get this wrong is if people use their STP plans in a time-honoured NHS way to bid for extra pots of money and then they go on and do what they want to do anyway having put together the business plan, and ticked everyone's boxes. The STPs are very simply about reducing hospital bed days per thousand population and reducing emergency admissions. I think the successful STPs will be the ones that have rigorous data in place that track whether or not the many initiatives they are doing is reducing hospital bed days." He added that of the NHS's £22bn efficiency savings, £4bn of that is around demand reduction. "That is what we need the STPs to do," said Hunt. "That rigorous use of data is going to be essential."
News in brief
South West NHS 111 service rated inadequate: A "consistently failing" NHS patient helpline has been rated inadequate in a "damning" report, the BBC has learned. Patients requiring emergency care in the South West were left waiting "for long periods", the Care Quality Commission (CQC) found. Inspectors said the 111 service, run by South Western Ambulance Service NHS Foundation Trust (SWASFT), put callers' safety at risk. SWASFT chief executive Ken Wenman said the report contained "no surprises". He said there was no evidence the service had caused clinical harm but accepted it was "no way near what it should be". Mr Wenman said: "The CQC report does point out that we were understaffed… it's very difficult to recruit and retain members of staff, particularly clinical staff in this type of service, and that's the focus that we're going to be having as part of the improvements that we're going to make over the coming months." Chris Nelson, joint branch secretary at Unison for South West Ambulance, said the report was "clearly very damning". "What we experience within NHS 111 is indicative, unfortunately, of the national problem with NHS 111, a service that is poorly understood, poorly commissioned, poorly funded will always fail, despite the clear and obvious efforts that are being made by our members", he said. The inspection was brought forward after a former senior call adviser for the non-emergency hotline said staff were asleep on the job. Nationally 95% of NHS 111 calls should be answered in 60 seconds – but in the South West only 72% of calls at one point were hitting this target, inspectors said. The CQC has issued a warning notice to SWASFT, which has been ordered to make "significant improvements" by 8 July.
Paramedics having to step in due to shortage of GPs: Paramedics have had to stand in for GPs in Scotland because managers could not find enough GPs to fill shifts out of hours, reported Pulse. Health boards in Scotland are struggling to find enough GPs to look after patients during evenings and weekends. The Herald Scotland reported that this has led to health boards turning to paramedics to fill the gaps. It comes after official NHS figures revealed that the number of GP surgeries in Scotland with vacancies for doctors has doubled since 2013, with half of these vacancies going unfilled for more than six months. The figures also revealed that the number of full-time GPs working for NHS Scotland has dropped by about 90 since the survey was last carried out in 2013. There is a £2m plan from the Scottish government to solve the crisis with recruitment but Dr Alan McDevitt, chair of the Scottish GPC, said that the extra funding was "nowhere near sufficient".
Digital technology could help 'save the NHS' from financial meltdown: An app which could help commuters find the least polluted route to work and a breathalyser which can detect early signs of cancer, are among inventions which could help to ease pressure on the health service, a new report has found. According to The Telegraph, the nationwide NHS project, by NHS Academic Health Science Networks (AHSNs), is attempting to ensure that the public benefits more quickly from gadgets and ideas which can save the health service time and money, while improving patient care. Inventions include a breathalyser which can detect early signs of lung cancer in less than a minute, an app which allows commuters to find the least polluted route to work, and changes in clinical research which mean drug trials have been able to start six times as quickly. AHSNs were set up three years ago in a bid to ensure that advances were spread more quickly across the health service. In the report, Sir Malcolm Grant, chairman of NHS England, said the networks were "critical" to the future of the NHS, and helping to ensure the health service recovers from a record deficit. He added: "It is no secret that the NHS is under extreme pressure to deliver sustainable transformation over the next few years. Demand is increasing, and funding is tight. Against this backdrop, I remain strongly committed to the AHSNs, and to ensuring they help drive the uptake of innovation which is so critical to our future."
Funding holes crippling 'urgent' health and care integration plans: Key health and social care bodies have set out their vision for how services can be integrated by 2020, but warned the ambition is at risk because of funding shortages, reported National Health Executive. 'Stepping up to the place: The key to successful integration', a joint report from the NHS Confederation, Local Government Association (LGA), Association of Directors of Adult Social Services (ADASS) and NHS Clinical Commissioners, argued that local systems should embed integration as 'business as usual' in order to achieve it by 2020. However, the report said that service integration may not be possible until national leaders address the shortfall in funding, particularly in public health and community services. Stephen Dorrell, chair of the NHS Confederation, said: "The NHS continues to face unprecedented demand and challenging financial circumstances. Against this background, we need to make sure we are utilising all the collective resources of a 'place' to benefit our local communities. There is now a real urgency to deliver on this ambition. Our priority now must be to turn rhetoric into action." The LGA's community wellbeing spokeswoman, Cllr Izzi Seccombe, said that health and social care still faced major financial and demographic challenges "meaning we have to change our model of support. We believe a shared local vision based on local populations' health needs, and developed with local leaders is the most effective way of using public resources to improve health and wellbeing."
Three commissioners consider merger to form biggest CCG: Three clinical commissioning groups in Birmingham and Solihull are in talks to work much more closely together and are considering a merger, Health Service Journal (HSJ) (subscription required) has learned. The magazine reported that Birmingham South Central, Birmingham CrossCity, and Solihull CCGs are understood to have met this week to discuss options to establish a "single commissioning voice" for the city. If a merger is agreed it would create a single NHS commissioner for the Birmingham and Solihull sustainability and transformation plan area, which covers a population of more than 1.2 million – making it the NHS's largest CCG. A letter sent to local GPs late last week, seen by HSJ, reportedly said CCG leaders agreed on the need to create "one single commissioning function across Birmingham and Solihull". The letter said: "We are committed to creating rapidly a unified commissioning function that will speak with one voice. To deliver this we will initially explore the options for the three CCGs working together with the intent that this will develop into a broader coalition of health and care commissioners, such as with local authority commissioners around social care and NHS England around specialised services."
Hospitals urged to save money while improving environmental impact: Measures to help the NHS both save money and reduce its environmental impact have been proposed in a new report from the Sustainable Development Unit (SDU), reported National Health Executive. The report sets out 35 interventions which, if they are all implemented, could save £414m and 1.1 million tonnes of carbon dioxide every year by 2020. This would also help tackle issues such as air pollution and fuel poverty, which contribute to health problems. The interventions include using teleconferencing between doctors and patients and supplying mental health care to people in hospital for physical problems to reduce the distance travelled, implementing biomass boilers, making use of lighting and heating more efficient, and reducing material waste such as theatre kit packaging and anaesthetic gases. David Pencheon, director of the SDU, said: "We know that the NHS and health sector is facing its greatest financial challenge, and we need to seize every opportunity to realise savings and efficiencies. But we also know that seeking financial savings without considering the long term social and environmental implications can be dangerously short sighted in terms of health protection and improvement. This report and supporting resources help organisations to identify opportunities that can save money now and have a positive environmental effect – which will save money and improve health, now and in the future."
UK health authorities back supplier IT interoperability group: INTEROPen action group is expected to build on NHS England's work around developing technology and data standards to help meet wider care transformation aims, reported Government Computing. NHS England, the Health and Social Care Information Centre (HSCIC) and industry body techUK have given their backing to a new grouping of IT service providers that will focus on setting out standards for more interoperable, data-led care systems. the 'supplier action group' will initially bring together 29 different organisations as a means of coordinating the development of open standards for health and social care systems. Paul Cooper, who serves as vice chair of techUK's Health and Social Care Council, as well as research director for supplier IMS MAXIMS, argued that previous attempts at drawing up interoperability standards had failed to include suppliers and were seen as being impractical to implement. Cooper argued this approach had in turn led to poor take-up of the resulting standards. NHS England's head of enterprise architecture Indi Singh said the new group showed the interest among suppliers in opening up their own systems to support a drive for further innovation and shared developments built around industry standards.
Internet of Things healthcare market to reach £95.85bn: The world Internet of Things (IoT) healthcare market is expected to reach £95.85bn by 2021, according to a report published by Allied Market Research. Digital Health Age highlighted findings from the 'World Internet of Things Healthcare Market' report, including the prediction that the patient monitoring application segment is expected to maintain its lead position with £50.9bn ($72.7bn) by 2021. The world IoT in healthcare market is anticipated to grow at a significant pace, owing to easy availability of wearable smart devices, increasing need for stringent regulations and decreasing cost of sensor technology, according to Allied Market Research. The report said that the launch of technological advanced devices (smart shirts, smart lenses, smart bands, etc.), analytics software, rising incidence rates of chronic diseases, demand for cost-effective treatment and disease management, better accessibility of high speed internet and implementation of favourable government regulatory policies, are also expected to fuel the growth of this market.
NHS Fife to get patient information system from InterSystems: NHS Fife will become the 12th Scottish health board to take the InterSystems TrakCare patient information system, as it moves towards single electronic patient records reported Computer Weekly. The organisation hopes the move will help towards establishing a single electronic patient record (EPR) for patients. The TrakCare system is widely used in Scotland, where it currently covers around 70% of the population, with figures soon to rise to 92%. For NHS Fife the system means clinicians across the health board can securely access and update patient information. Having all that information in a single record will also support clinical decision-making. According to NHS Fife general manager for eHealth, William Edwards, the system will help to improve the quality of care at the health board. "TrakCare is being adopted by NHS Fife as part of our programme to converge with other NHS boards, and we will be able to benefit from the experience of other boards as we progress towards the delivery of electronic patient records," he said.
GPs demand urgent overhaul of 'unsafe' NHS prescribing system: Flaws in the way prescribing codes are assigned to GPs means that locums are forced to use other doctors' codes to prescribe, leaving no recordable trace of their prescribing and attributing responsibility to doctors who did not prescribe the treatments, reported GPOnline. National Association of Sessional GPs (NASGP) chairman Dr Richard Fieldhouse warned that the current system "made a mockery of prescribing data" and could lead to problems with safety, medicolegal risk and revalidation. It also means attempts to track individual GP prescribing – as has been proposed by NICE with antibiotic prescribing – would be inaccurate using current data, as many doctors are prescribing under other doctors' names, he said. GPC prescribing subcommittee deputy chairman Dr Bill Beeby told GPonline this was a "vitally important issue" and warned that the accountability problems extended beyond locums. He called the current prescribing system a relic of the 1950s that urgently needed to be brought "into the 21st century". The NASGP has been campaigning for years for all GPs – including locums – to be assigned personal prescribing numbers, he said. Dr Fieldhouse said: "It would be really good to have a database for locums, a system to which they can register, get a prescription number, see their prescribing data and access support and information."
Leeds and Ripple pick Lockheed Martin to help build open source digital care record: Leeds City Council and the local Ripple community health initiative have picked Lockheed Martin to help them deliver aspects of an open source IT development to build an integrated digital care record platform, reported Government Computing. Ripple, which is funded by the NHS Tech Fund and hosted by Leeds City Council on behalf of the NHS Integration Pioneers, is building an open source integrated health and care platform that allows frontline staff to access the most up to date and joined up care information about an individual, helping drive better and safer care. Announcing the work with Lockheed Martin, Leeds City Council and Ripple said Lockheed Martin's Information Systems and Global Solutions (IS&GS) business in the UK has "extensive experience in open source and the use of openEHR (Electronic Health Record) as the underpinning architecture that Ripple is implementing and promoting". Dylan Roberts, chief digital officer for Leeds City Council said: "Working with global leading organisations like Lockheed Martin is an interesting time for Leeds and for Ripple specifically, demonstrating the ever growing interest in providing software as a service around an open platform based approach. Ripple is a clinically led open source platform to support 21st century health and care. An integrated digital care platform not only benefits people in our area but because the development is open source it can be used by anyone both nationally and internationally."
Rise in type 2 diabetes in children 'deeply worrying': The UK is seeing a small but "extremely worrying" rise in the number of children developing a type of diabetes that is normally seen only in adults and is linked to obesity, experts have said. The BBC reported that figures for England and Wales show 533 children and young people are now diagnosed with type 2 diabetes – up from about 500 the year before. This is still only 2% of all child diabetes – most have type 1 instead. The Local Government Association (LGA) said it was still too much. The body, which represents hundreds of individual councils with responsibility for public health, believes cases will continue to rise unless bold action is taken in the government's awaited childhood obesity strategy. The LGA is calling for teaspoon sugar labelling and a reduction of sugar content in fizzy drinks, greater provision of tap water in schools and restaurants, and for councils to be given powers to ban junk food advertising near schools, to be included in the childhood obesity strategy. Councillor Izzi Seccombe, from the LGA, said: "This is a wake-up call for the nation as the government faces a once-in-a-lifetime opportunity to take radical game-changing action in its forthcoming childhood obesity strategy. We cannot afford to delay any longer." Data from the National Child Measurement Programme – an annual spot-check of the heights and weights of children in English primary schools – showed one in 10 four and five year olds and one in five 10 and 11-year-olds were now obese.
NHS Scotland signs £360,000 deal with Advanced for new business analytics app: NHS Scotland has selected Advanced's business analytics application in a bid to significantly reduce financial reporting times, V3 has learned. The four-year contract is worth £360,000 and will see Advanced deliver the IBM PureData-based application by August 2016. NHS Scotland has been using Advanced's eFinancials to manage its general ledger, accounts payable, accounts receivable and procurement/stock activities across all of its 22 health boards for three years. The partnership with Advanced led to NHS Scotland seeking advice from the software provider on business analytics processes. Advanced built a solution using IBM's PureData technology to provide analysts and accountants with access to real-time data without affecting the live operational database. Colin White, national finance systems manager at NHS Scotland, explained that the organisation's database is constantly growing and required a quicker and more efficient reporting solution. "We explored various ways of doing this, such as designing a datamart that only contained the data needed for reporting, but this would not provide access to real-time data," he said. White said that NHS Scotland tested the new approach rigorously using Advanced's business analytics application. "We found that we could generate reports, using any parameters we wanted, significantly quicker. Some reports generated results in seconds rather than hours. Not only that, but the data is being replicated in real time so it is fully up-to-date, with data retrieval time improvements of around 50 to 500 times faster," he said.
Opinion
Fail fast and fix: Why NHS IT needs to approach risk differently
Risk-taking is essential if technology is to help the NHS transform services, writes EMIS Group's health tech chief medical officer Dr Shaun O'Hanlon in an NHS Confederation blog this week.
"'Fail fast, fail often, fail cheap and fix' is the entrepreneurial approach evident in the US – we can learn much from this. Rather than fear failure in healthcare IT, we must embrace and learn from it if we are to embrace success.
"The NHS needs to move away from its tendency to procure over-specified IT systems that can take years to deliver and often don't fulfil their intended use. Instead, it could adopt a more iterative approach, working with agile suppliers to develop usable, reliable, scalable and cheaper solutions that can be delivered much more quickly.
O'Hanlon believes that CCIOs must drive a new approach: "The role of chief clinical information officer is pivotal to how we change attitudes to risk and introduce a more entrepreneurial IT culture to the NHS.
"The role is about far more than selecting the best, clinically safe IT solution for an organisation. It is also about supporting a vision of safer, more effective and efficient clinical practice through IT and setting the right culture – a culture of celebrating success and progress and adopting a clinically safe 'fail fast' approach to new services and technology.

"With this culture in place, the inevitable challenges that arise can be fixed quickly and stopped from becoming obstacles that ultimately become points of failure."
Public accountability needs to be at the heart of NHS reform
Financial pressure is not going to end for the NHS any time soon, writes Alex Baylis, assistant director of policy at The King's Fund, who argues that the need has never been greater for transparency and community involvement in decisions about how to manage this.
"NHS Improvement has now acknowledged, as many people expected all along, that the plan to clear trust deficits by next year is probably not realistic. Our analysis shows there will still be at least a £1bn gap after the promised additional £1.8bn. A deficit of this size will have implications for services and for patients.
"Change is a constant in the NHS, but the changes currently underway have a unique set of features:
All trusts are subject to control totals, centralised planning and accountability to NHS Improvement.
Sustainability and transformation plans (STPs), new care models such as vanguards and GP federations, and devolution mean that the whole system is changing.
Significant change is being managed through local agreements without legislation and the national debate that goes with it, sometimes even (for example, in relation to foundation trusts' duties around competition) seeming to downplay or blur statutory responsibilities.
"All this comes on top of the 2012 changes, which The King's Fund raised concerns about at the time in relation to public accountability. But it's not all bad news.
"The NHS Five Year Forward View does put a major focus on involving communities and ensuring accountability to them. And even a change as major as devolution in Manchester does not necessarily require diverting effort into yet more reorganisation of how the public are involved: they have decided in Manchester that existing structures for public accountability and involvement can be made to work effectively. This is encouraging because we know that public accountability can be powerful for designing and, above all, sustaining systemic change.
"It all comes back to what The King's Fund said in our report Reforming the NHS from within. Top-down performance management, regulation and competition are not the most effective levers for sustainable, high-quality care. Leadership, staff engagement and structured improvement plans – including community involvement – are the key, along with sufficient time to see those plans through rather than chopping and changing policy direction."

In Norway centralised healthcare works. Should the NHS follow suit?
Data and evidence proves that concentrating care in fewer hospitals provides the best patient outcomes, Norwegian health experts argue on the Guardian's healthcare network.
Dr Ole Tjomsland, director of quality at the South-Eastern Norway Regional Health Authority (Helse Sør-Øst) and Stein Bruland, chief medical officer at Østfold hospital trust, argue that although the closure of smaller hospitals has caused protest, it is important to follow data and evidence to make decisions on the best use of resources for better outcomes.
"We in Norway actually owe a huge debt to the NHS," they write. "It was while our government was in exile in Britain during the Second World War that it was inspired to create a universal health system free at the point of use, as outlined in the 1942 Beveridge report, which paved the way for the NHS.
"Our system has undergone immense change in recent years. Until the 1970s, Norway operated a highly decentralised health system funded by local authorities. An act of parliament in 1970 made the state the main funder, and since then a growing proportion of the government's budget, swelled by oil revenues, has gone into health. In 2002, the government took over ownership of all hospitals in the country.

"How is this relevant to the NHS? Well, against a backdrop of similar systems in both countries, the past few years have seen a concerted attempt to centralise health services in Norway.
"In essence, this has meant concentrating certain types of surgery in fewer, higher-volume hospitals to improve patient outcomes. On the ground, this has meant the downgrading and closure of smaller hospitals and longer journeys for some patients. In a country like ours, with a population density that is 17 times lower than the UK, this is significant; one extreme example saw elderly patients having to make a 260km round trip for orthopaedic treatment.
"[The Norwegian minister of health and care services, Bent Høie] has pointed out, however, that Norway would need an extra 44,000 health professionals over the next 25 years to keep pace with rising demand from an ageing population, without the reconfiguration of services.
"As professionals working in the Norwegian health service, we firmly support the rationale for centralisation of more advanced services. Put simply, it's in the best interests of patients."
The following two tabs change content below.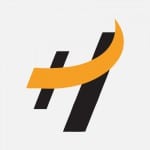 Latest posts by Highland Marketing (see all)
Want more articles like this one?
Our free newsletter drops into your inbox every Friday to bring you...
Industry news

Essential analysis
Unmissable interviews

HM blog posts, tips and advice